Loppet Ski Club Still Open to New Members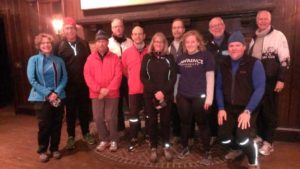 Loppet Ski Club is off to an amazing start! The group is doing dry-land training and is anxious for snow. We have a great group of individuals with mixed-skill levels ranging from the just-moved-here-from-California couple to the I-haven't-done-this-in-20-years folks to the experienced classic skiers who are learning the skate technique. Adventures Director Anthony Taylor has been an active participant this fall and recently started with the winter program.
One of the biggest benefits of ski club is the fitness that people are gaining (or maintaining) before the season really gets going. We have a lot of runners and cyclists who are learning to ski with the hopes of making this year their best winter ever, while meeting some new friends. Plus, this year's coaches – Thomas Anderson, Mike Bash, and Stephen Casey – are excited – they are passionate, caring and make learning fun.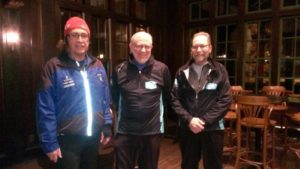 It is not too late to join the fun! Loppet Ski Club takes place on Monday nights from 6:30 p.m. to 8:30 p.m. and Saturday from 9 a.m. to 11 a.m. Be prepared to be outside and bring your poles and a headlamp (on Monday nights) if you have one. Come ski with us! All skill levels and experience welcome!
This program runs until March, and although we are experiencing some nice cold weather, we are weeks away from real snow. So if you want to tune up the body, increase your skill level or add skate technique to your Nordic repertoire, then Loppet Ski Club is perfect for you.
To join, just register online. If you have any questions, please email Anthony Taylor at Taylor@loppet.org.