2013 Recap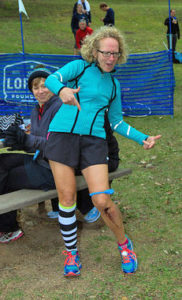 Perfect temperatures greeted the record crowds who turned out for the 8th running of the Surly Brewing Co. Trail Loppet.
After a little hiccup with registration (sorry, people – we will do better next time . . .) the events went off without a hitch. Runners stayed on course and the Surly-est Runner had a scraped knee and a little blood – meaning that things went very well indeed.
Park Board Commissioner Anita Tabb, Olympian and Olympic hopeful Caitlin Gregg, and her husband, fellow Olympic hopeful, Brian Gregg, presented the awards.
Thank you to Surly Brewing Co., Subaru, Columbia Sportswear, Salomon, Finn Sisu and all our sponsors for helping us make a great day for the participants. Thank you to the fantastic volunteers who worked so hard to put the course together, provide drinks at the aid stations and generally make the Trail Loppet a great experience. And thanks to all the participants and their families for bringing positive energy to the event!
See you next year . . .
The Trail Loppet Crew!