May Membership Drive – don't miss out on upcoming events!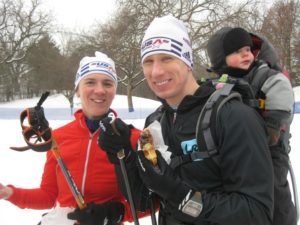 You have skied in Loppet events, you love outdoor activity – Becoming a member of the Loppet Foundation!
The Loppet Foundation does more than run events. We develop trails, run youth programs, provide high level ski training, and much more.
May is our membership drive month! Help us reach our goal of 2,000 members. We need 350 new and renewing members to make this goal possible – so join us today.
Your membership lets you attend our special upcoming May member events:
Eco-Trot: May 30, 2013.  Ever wonder about the plant-life surrounding you when you run?  Join the Loppet Foundation on an Eco-Trot through Theodore Wirth Park.  Susan Wilkins, Eloise Butler Wildflower Garden Curator, will lead the group along the meandering trails of Wirth Park, stopping to highlight the new plant life revealing itself this spring season.  Recreational pace.  RSVP

Solstice Paddle: June 21, 2013.  What better way to spend the longest evening of the year than on the water.  Join Loppet Foundation members and the Minnesota Canoe Association (MCA) for an evening paddle on the Chain of Lakes.  Bring your own boat or reserve one with the Loppet Foundation.  RSVP
Members also receive a discount on spring training programs, and enjoy our year round Membership benefits.
Be a part of the legacy of trails that will live in Minneapolis for a long while – and become a member today!
Questions about membership? Contact Ingrid at remak@loppet.org.
Thank you for your contribution!