Loppet Mentors – new cohort begins the summer!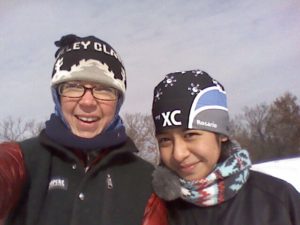 The Loppet Mentors Program pairs enthusiastic youth on Loppet middle school teams with adults wanting to share their love of the outdoors.
New Mentor Orientation is Monday June 13th at 6:30pm – Loppet Office.

Since January 2013, mentor and mentee pairs have been meeting to cross country ski and enjoy outdoor activities in Theodore Wirth Park.  The goal of the program is to give both mentors and mentees the opportunity to experience the world of outdoor sports through new eyes- and to build a meaningful relationship through lifelong recreation.
The Foundation is kicking off its second cohort of mentors and mentees in June!  Pairs are matched based on compatible interests and personalities.  Loppet mentors are looking forward to a summer of biking, canoeing and much more, and participate in activities like the UCare Tri-Loppet together.
Learn more about the program by reading the Loppet Mentors Manual – or e-mail Ingrid at remak@loppet.org by June 10th  if interested in participating.