MCA/Loppet – Canoe Clinics this Spring!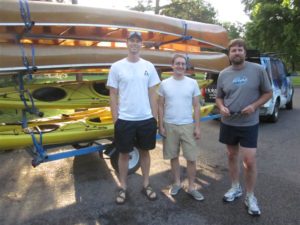 This season the Minnesota Canoe Association (MCA) and the Loppet Foundation are partnering to provide more paddling opportunities in the Minneapolis area.
For the first time this year, the MCA and Loppet Foundation offering Canoe Clinics at Cedar Lake. These three week clinics focus on flat water canoeing technique and efficient paddling strokes. Participants will be able to use these skills for recreational canoe trips and competitive racing. Canoe clinics are open to the public, and offered at a discounted rate to Loppet and/or MCA members. (Click here for Loppet Membership or MCA Membership.)
This winter the two organizations jointly purchased six canoes (Jensen 18's – excellent boats for introducing people to performance paddling), as well as bent shaft paddles and life jackets.  Not only was this an affordable way for these two organizations to procure boats, but the canoes will be in use nearly every day of the week in the summer between the adult and youth programs both organizations offer.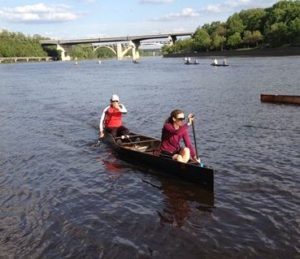 The boats will be used in a number of Loppet and/or MCA programs and events including:  MCA Rookies, Loppet Nordic Racing Programs, Hoigaard's Canoe Derbys, Loppet Middle School Teams, MCA Cruises, and joint MCA/Loppet events like the Solstice Paddle on June 21.
"We are especially interested in teaching young people about performance canoe racing," said MCA Membership Director Emily Johnson. Johnson is also a Loppet Mentor and is looking forward to paddling with her mentee once the ice melts.
The MCA has a strong legacy of promoting canoeing, and the Loppet Foundation mission is to celebrate year round outdoor sports in Minneapolis.  Look for the boats with the MCA and Loppet logos riding the wakes of the Minneapolis water ways.  The two organizations are hoping to see you this upcoming season.
Register for the MCA/Loppet Canoe Clinic. Begins 5/7/13.