What are People Saying about the Trail Loppet?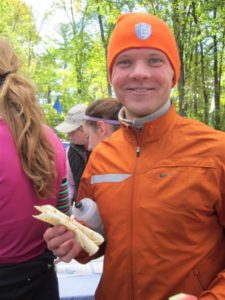 Here is what people had to say about the 2012 Surly Trail Loppet:
I've run 7 marathons and several half marathons and various other races. The trail loppet was the best, most fun race I have ever run.
Fantastic event and course, don't change a thing. Thanks!!!
Loved it for my first trail run…will certainly sign up for more!
Loved it, I am planning to run again next year, also have 3 sons and daughter in law who plan to run, 3 of us did it this year and was a blast, after party so fun. thanks.
My favorite TC running event!
This was my first half marathon..and had just started running in May. I had a blast! It was challenging, but I really enjoyed the course, the atmosphere..thought it was very organized.
Loved it, I've already recommended it to friends for next year. Loved the course & the post race was a lot of fun
Best run I have ever done. Will definately do it again.
Course was great and band at the finish was terrific. A very festive atmosphere at the end made for a great day!
Great race! It was my first trail race and my first time doing the Trail Loppet, but I have done other road races and triathlons in the past. I was nervous and intimidated at first but found the race to be a ton of fun! Great course and great scenery too.
A very enjoyable course with the combination of single track, wide ski trails and challenging hills.
This event is just great
I loved it. So much more fun than a road race–I liked the way you just focused on your footing and what's just ahead rather than always knowing where you were. I'll be back!
EXCELLENT race! I can't wait to do it next year.
This is my favorite half marathon!
Love the course. Challenging but fun.
I had so much fun. Have always ran half marathons (road), but this was my first trail run and I had a blast. It was a tough course, but it makes me want to do better next year.
LOVED IT. Can't wait for next year!
The bike corral was AWESOME…made the race much more special and made it easier for me and my father to get to the race. Added benefit of a free Surley too was great! Do it again!!
The challenge presented by single-track trails, steep hills, sticks, rocks, roots and washouts is the reason I run this race. It is so much more fun than a road race because of the variety of surfaces and the level of concentration required to safely navigate the course. Oh, and the scenery is spectacular when there is an opportunity to glance up!