Critical Mass Rollerski – Nov. 11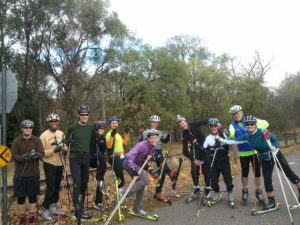 Come one and all to the first fall Critical Mass Rollerski!
Join the die hard and delighted roller skiers for a round on wheels along all the great trails Minneapolis has to offer.  All abilities welcome!
Date: Sunday Nov. 11th
Location: Cedar Lakes Main Beach
Time: Meet 8:45, depart at 9:00
Contact Cynthia at cynthiaosterling@gmail.com for more information.