Join the Loppet Planning Committee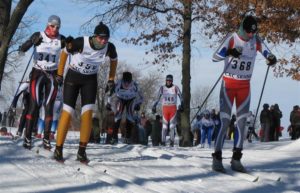 No better way to be involved with the Loppet than by joining one of the Loppet Planning committees.  Volunteers work behind the scenes beginning in December to bring the event to life.
Currently seeking coordinators for the following events:
Sprints Coordinator – Work with Race Director Mike Erikson to coordinate the Loppet Sprints.  Must be available Sat. Feb 2.
Green Team Leader – Work with Loppet Staff and volunteers to make the Loppet as waste free as possible.  Help develop a system through which the event can minimize waste.
Volunteer Coordinator – Organize and communicate with volunteers for the event.  Stipend available. 
Contact Race Director Mike Erickson if you are interested in becoming more involved at erickson@loppet.org.