Annual Meeting and Trail Hike – Tues. Oct 9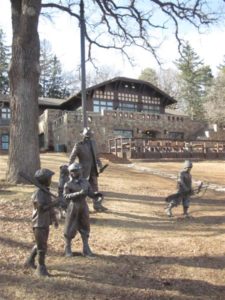 Please join the Loppet Foundation for its Annual Meeting and Trails Hike.
Foundation Director John Munger will lead guests through some of the exciting development plans in Wirth's future.  Then join us in the Fireplace Room hear about the Loppet Foundation's Year in Review, as well as the organization's goals for the future.  Vote on board members, see familiar Loppet faces, and witness your contributions to the Loppet Foundation hard at work.
6:00pm, Theodore Wirth Chalet, Trail Hike (meet in front of The Trailhead).
7:00pm, Theodore Wirth Chalet Fireplace Room, Annual Meeting.
*light snacks in the Loppet office
We hope to see you there!