Artful Awards – Locally Made Trail Loppet Prizes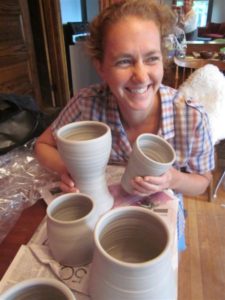 This year, winners of the Surly Trail Loppet will be taking home unique home-made prizes that have been made right here in the Twin Cities. The awards and trophies that will be handed out on Saturday have been made by local artists and will certainly add to the unique flavor of this event.
"We wanted the awards to be something special and really representative of Minneapolis," said Jenni O'Link who coordinates registration and awards for Loppet events. "It just seemed like Minneapolis is filled with great artists… How cool would it be have locally made awards as prizes?!" 
O'Link pushed the Foundation to consider looking for artists to make one-of-a-kind awards.  But what would they be?
The Surly connection made the selection for this year's Trail Loppet a no-brainer: beer steins. The steins that will be presented to first, second and third overall event winners were made by Ingrid Remak, Outreach Coordinator for the Loppet Foundation "It is nice to be able to participate in the event in an artistic way," said Remak who has been dabbling in ceramics since high school.  "I like thinking that every time folks grab their new stein or mug to take a drink, they will remember their stellar run, a beautiful day, and a great event."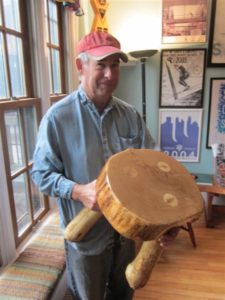 The Trail Loppet has also added trophies to its collection. The men and women who place first, second and third in the Half Marathon will get their name put on a plaque mounted on one of three handsome rustic stools in the Loppet office. Loppet volunteer Jeff Richards donated all three of the handmade pieces. "I think it's mostly oak," said Richards who makes all his work from downed and salvaged trees. "Except that leg is made of buckthorn.  Now there's a good use of invasive species!"  The gnarly pieces will live in the Loppet office and have the names of winning athletes added year after year. "We're going to use the stools as the awards podium,"  said Race Director Mike Erickson.  "It's going to be very cool."
This is just the beginning.  Look for more unique artful items in Loppet events to come…