Loppet Spring Tree Planting, May 1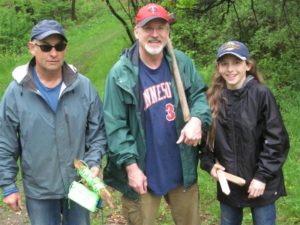 Loppet Spring Tree Planting
Still lamenting the fact that you didn't get to shovel as much as you wanted to this winter?  Wallow in your sorrows no longer!  The Nordic Ski Foundation is embarking on another year of tree plantings in Theodore Wirth Park.  
Last year the Foundation planted some 75 trees throughout the park.  Unfortunately, the tornado more than made up for the Foundation's plantings . . .  This year the Foundation is planning to plant 100 trees.  Be part of making Wirth Park a better place. 
Tuesday, May 1 from 5 – 8 p.m.  Wirth Beach.  Bring work gloves, good shoes or boots, a spade, a wheel barrow and a good appetite – pizza afterwards.  Yummm! 
A great way to see your favorite trails and fellow skiers in the off-season!
*Sign up in advance with Ingrid at remak@cityoflakesloppet.com