Despite skimpy snow- Peace Coffee Pre-Loppet is on!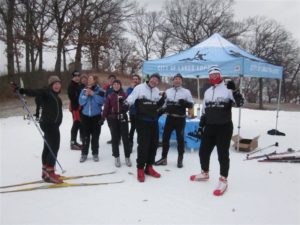 Dec. 23, 2011.  Minneapolis, MN.  Despite the skimpy snow patterns in the winter forcast, Peace Coffee Pre-Loppet is scheduled to happen natural snow or not.   With its own snow making capabilities, Wirth should have snowed in its full three kilometers of course for the event.  "We would obviously like to see Wirth Park burried in snow- but the Wirth groomers have been working hard to get the snowmaking loop in order," said Foundation Director John Munger.  "What we have now is a technically challenging course that will produce an exciting event for all who sign up."
Historically, the Peace Coffee Pre-Loppet covers the first 17 kilometers of the City of Lakes Loppet course and finishes near Wirth Lake.  It is a chance for athletes to gear up  to race pace as well as test out the new stadium area of the 2012 Loppet.  With Peace Coffee sponsoring the event,  all participants will receive a commemorative Peace Coffee Pre-Loppet  mug and copious amounts of coffee and treats throughout the morning.
Sign up before Jan. 1st and receive a FREE cup of coffee at Peace Coffee Wonderland Park with your Zap Event receipt.  Register now!
More information:    Visit www.pre-loppet.com or call Outreach Coordinator Ingrid Remak at 612 604-5334.