Tree Planting- TOMORROW!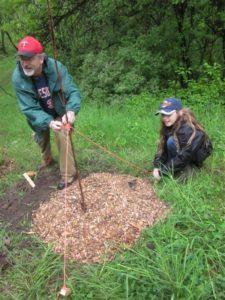 A spontaneous opportunity to plant some trees is happening tomorrow, and we need your help!  Help fill out the forest before the winter snows fall.  The Nordic Ski Foundation is planting 21 trees along the ski trails and in the "back forty" section of Wirth.  Please come and be not only "skier", but "steward" of this magnificent park.
When: Saturday Nov. 12th
Where: Meet by the Par 3 building in Theodore Wirth Park.
When: 9am- noon
Why: We have 21 trees to plant in the "back forty" section of Wirth.  Dig deep and get dirty.
Bring: Please bring: pick axes, shovels, and work gloves
Please contact Ingrid if you would like to help out: 612-604-5334, or email remak@cityoflakesloppet.com
Friends and family are welcome.  See you there!