Dedication of John Schmitt Building & Annual Foundation Meeting, Oct. 11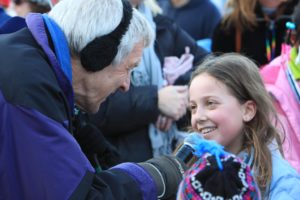 Please join us Tuesday Oct. 11  for the Annual Foundation Meeting and a chance to honor longtime race announcer and cross-country skier John Schmitt.
Program will begin at 6:00 p.m. with a short trail hike exploring the exciting development of the cross-country skiing trails in Wirth.  Join us at 6:30 p.m. in the stadium area following the hike for the dedication ceremony of the John Schmitt Building.  The evening will continue back the Wirth Chalet Fireplace Room where light refreshments will be served before the commencement of the Annual Foundation Meeting at 7:00 p.m. 
Please meet on the balcony of the Theodore Wirth Park Chalet.  All members are welcome to attend (membership applications will be available on-site).   Come and learn about the Foundation's activities, vote on the board members, and enjoy the evening meeting and visiting with your skiing comrades.