Surly Beer for All Participants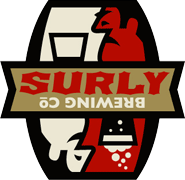 Need something to run for? Each participant will receive a "wooden nickel" good for a free Surly Beer after the race. Note that participants will need an identification card to receive their free beer – please plan accordingly.
Related:
Sign up at the Surly Tent for a drawing for two tickets to Surlyfest. SurlyFest starts later in the day on Saturday. Must be present to win.
Surly will also have a prize for Most Surly Runner.