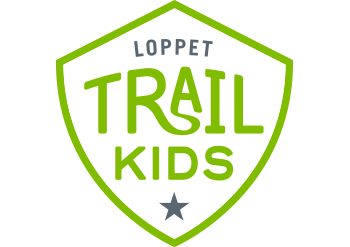 Loppet TRAIL KIDS
July Family Mountain Bike Camp


Enjoy a weekend of fun mountain biking activities with other TRAIL KIDS Families in Hayward, Wisconsin! TRAIL KIDS will meet up for some fun mountain bike adventures on many of the 100 miles of trails that Hayward offers.
Where: Hayward, WI
When: TBD
Parent will be expected to help ride along with ability groups. There will be some lead TRAIL KIDS coaches for each ability group.
Age/ability requirements: Youth should be ages 7 – 13 years old and have prior mountain bike experience with TRAIL KIDS summer program in order to participate in weekend camp. There will be minimal instruction and mostly riding the trails.
Lodging: Find your own lodging/camping. Families will be encouraged to stay at Roam camping ground. I will be holding some spots for our group through a certain date but you still need to call to reserve your spot. They have cabins and campground available. See link below.
Cost: 
Weekend Schedule: Schedule is tentative and may change.
Saturday:
10:00am – 12:00pm: TRAIL KIDS group mountain bike. Meet at 00 Trail head for bike skills review and break into coaching/ability groups and bike north out and back.
12:00pm Pack a sack lunch, swim suit/towel and meet at Silverthorn Park for picnic and swimming.
2:00pm: Optional Blueberry picking at local farm just one mile north on 00 road (Mary's Sunday Morning Orchard).
3:00pm – 4:30pm: Optional mountain bike riding starting at Fish Hatchery. They have a great pump track and skills area that kids can play around on as well as miles of single track to ride.
5:30pm: Saturday evening pot-luck grill out at Silverthorn Park. Bring meat to grill and dish to share.
Sunday: