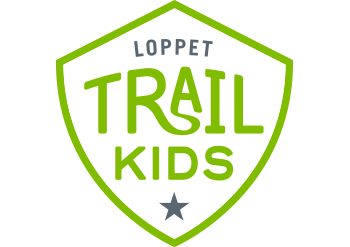 Loppet TRAIL KIDS
Girls Rock! Fall Mountain Bike Program
Mondays/Wednesdays

The Loppet TRAIL KIDS Girls Rock Fall Mountain Bike Program desires to bring together girls ages 7 to 13 for a four week session to learn mountain bike skills. Non-binary and trans youth are welcome to join any group in which they feel most comfortable. Youth ages 13 – 18 can start the Loppet Cycle Works Juniors program.
The focus of the mountain bike program is to have FUN, meet other friends who love to bike and build confidence riding the single track trails. This session welcomes the beginner to advanced mountain biker. Coaches will split youth into some age/ability groups depending on the size of registration. The main goal is to get active outside through mountain biking! The program is organized around the BICP mountain bike curriculum that builds upon previous skills learned.
What is TRAIL KIDS Mountain Bike Program? Click following video clip and learn more: TRAIL KIDS Mountain Bike News Video
During practice sessions the youth will be coached on a variety of mountain bike skills so they can become safe and confident riders. Skills include:
Ready/neutral position for descending hills
Pedaling/shifting efficiently,
Controlling speed and braking safely
Cornering confidently
Handling obstacles and rocky terrain
Riding with vision
Racing/pacing skills
Participants will be tested at the end of the session on different bike skills and will be able to move up in levels as they progress through the summer program.
Program Details
Where: The Trailhead, Wirth Park
Dates: Sep 9 – Oct. 14
Day/Time: Monday/Wednesday evenings from 5:30 – 7:00 p.m.
Cost: $200 or $230 after August 20
Cost includes TRAIL KIDS T-shirt.
Registration Closed