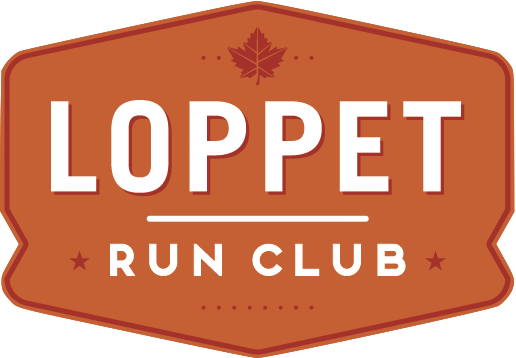 Loppet Ultra Run Club
Adult Running Group Focused on Marathons and Ultra-Marathons

The Loppet Ultra Trail Run Club is for those looking to step up their performance or distance to the next level. The Ultra Trail Run Club builds on the Spring and Summer Run Club sessions. Long run distances will be targeted for running early Fall marathons and 50K ultramarathons. Club members will also compete in the CityTrail Loppet, the Tri-Loppet, and the Surly Trail Loppet along with the Endless Summer Trail Series and the Salomon Autumn Trail Series.
Ultra Trail Run Club workouts will join and build on the Loppet Run Club workouts. Mondays will bring intensity with hill and interval work. Saturday workouts will be longer "over-distance" runs building up to the marathon distance. Runs will take place on the City Trails and Trail Loppet courses. Coaches and athletes will create different pace groups designed to let individuals run with folks of similar experience, current ability level and goals.
Although Ultra-Run Club will meet with Loppet Run Club, it will include the following additional elements:
both spring and summer sessions included in the price.
additional training sessions in the weeks between spring and summer sessions.
additional opportunities for extra mileage on Saturdays as well as strength/conditioning/skill development sessions on Wednesday evenings.
Occasional Sunday workouts will travel to other trails in the metro area.
2019 Session Details:
Dates: April 1 – October 13
Cost: $260 Loppet Foundation Members, $270 Non-Member
Meets: Mondays 6-7:30 p.m, Wednesdays 6-7:30 and Saturdays 8 a.m. (Does not meet Memorial Day or Labor Day), Occasional Sunday runs and mid-week races.
Location: Mondays at Wirth Beach (3200 Glenwood Ave), Sundays at The Trailhead (1221 Theodore Wirth Parkway). Wednesdays will be at various locations announced weekly via email to registered runners.
Ultra Run Club is designed for experienced runners who are looking to step up to longer races above the half-marathon distance targeting marathon, 50k and longer races.
A reduced registration fee is offered to members of the Loppet Foundation only (use discount code LoppetMember19). Registrants will be cross-referenced with membership records to ensure valid use of this discount code. Click here to learn more about Loppet Foundation membership!
Register Now!