Loopet Loppet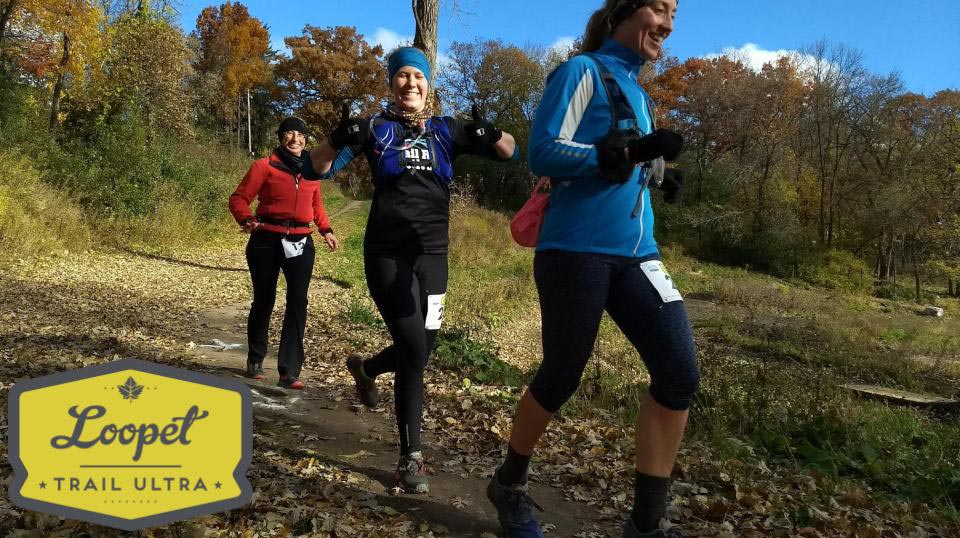 Test How Far You Can Go – Finish as Much Distance as Possible in 12 Hours!
Come for one loop or come for twenty. Come solo or come with up to a team of four. Run or walk. The Loopet Loppet is the perfect chance at the end of the season to test how far you can go!
The Loopet Loppet gives you six or twelve hours to run as many loops as possible around a 5 mile loop on the new event trails near The Trailhead at Theodore Wirth Park on the edge of Minneapolis, MN. At the end of each loop a fully stocked ultramarathon aid station awaits.
Prizes will be given throughout the day to participants still on the course.
Event Details: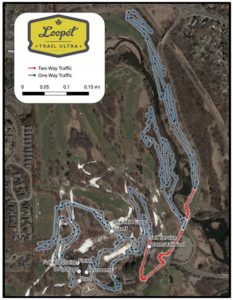 Click to View Course Map
October 13, 2019 from 7 a.m. – 7 p.m.
The Trailhead at Theodore Wirth Park
Finish as much distance as possible in 12 hours.
5 mile loop open 7 a.m. – 6:15 p.m.
1 mile loop open 5 p.m. – 7 p.m.
A 6 hour option for individuals starts at 1pm.
To count a lap on either loop it must be completed prior to 7 p.m.
A full ultramarathon aid station will be available between loops along with drop bag storage. A self-serve water/energy drink only aid station available at mile 3 of the 5 mile loop.
Pacers will be allowed after 1:00 pm. Pacers age 18 and under can accompany runners after 9:00 am. Each runner may only have a single pacer at a time.
Relay teams can rotate runners however they wish, but can only exchange runners between loops.
There will be lawn games set up for crew / spectators / runners taking a break between laps!
Registration will be open online through race day at noon, and on-site registration will also be available on race day from 6:00 a.m. until noon. For quickest check-in service, please register online prior to arriving at The Trailhead and bring your check-in pass (see below).
Packet pickup for those pre-registered will be from 9:00 a.m. until 7:00 p.m. on Saturday, October 12, and from 6:00 a.m. until noon on race day (Sunday, October 13).. If you registered online, please be sure to bring your emailed check-in pass (with the QR code) to packet pickup, either printed out or displayed on your phone.
See all race rules and guidelines from 2018 in the Loopet Loppet Manual
Registration and transaction fees are nonrefundable, including in the event of cancellation. Registration is not transferable to another person or another event for any reason, including injury. Competing under another person's name will result in disqualification.
A Note About the Data We Collect
Proceeds from the Loopet Loppet benefit the Loppet Foundation. Learn more about the Foundation's mission, vision, and values.
---
Sponsors
---
2018 Race Recap and Photo Album