SuperTour – Top U.S. Cross-Country athletes will join their Canadian counterparts at seven stops for the 2019-20 SuperTour. The tour is a series of International Ski Federation (FIS) sanctioned cross country events across North America for athletes with aspirations of qualifying for the U.S. Ski Team and competing on the FIS World Cup tour and in the Olympics.
An FIS license is required to participate.
Junior – (U16-U20): CXC Junior Cup and Midwest Junior National Qualifier. This is the final points race for the Midwest Division Junior National Team.
A U.S. Ski & Snowboard General or Competitor Membership is required to participate.
Youth – (U10, U12, U14): CXC Youth Cup and Skiwerx Series. A MyXC Skiwerx membership is needed in order to score points and be seeded.
Age Classifications:
Year of birth:
U20: 2000 – 2001
U18: 2002 – 2003
U16: 2004 – 2005
U14: 2006 – 2007
U12: 2008 – 2009
U10: 2010 – 2011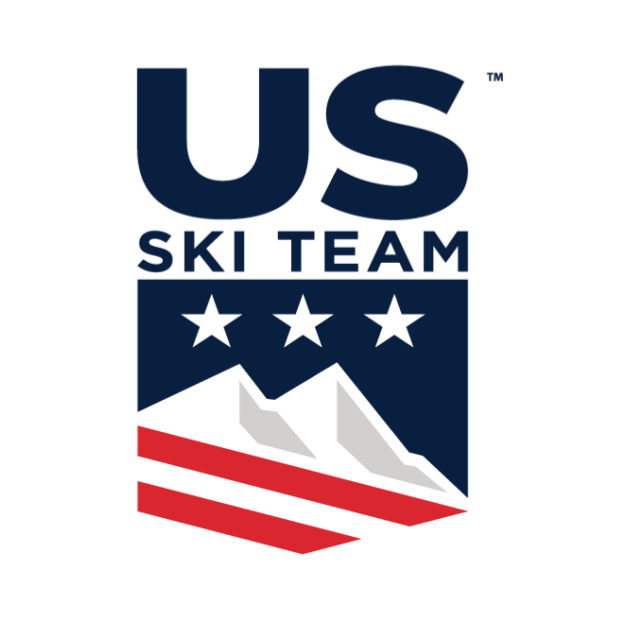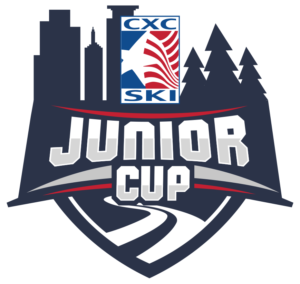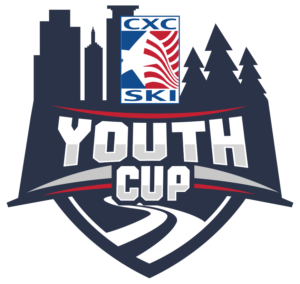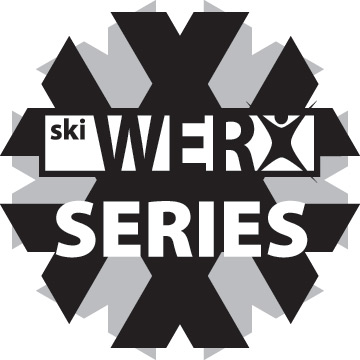 Information for Parents of U14, U12, and U10 Racers
Thank you for entering your child in the 2020 Mayor's XC Ski Challenge. Your young skier will experience racing in the same format as the top racers in the country. As a newcomer to a U.S. Ski & Snowboard Association sanctioned race, we would like to walk you through what that means to you as a parent and familiarize you with the process.
The Youth Race is part of the CXC Youth Cup and Skiwerx Series. The event will follow the same procedures and rules that apply to the Junior Cup division, as well as the rules of the CXC Youth Cup. Only racers and credentialed coaches, race staff and volunteers are allowed in the start/finish area and on the course.
Please take note that the U14 and under categories are restricted to non-fluorinated glide waxes. If you are unfamiliar with this terminology, please contact your skier's coach or amy@mysl.org.
If skiers need assistance on the course, they will be attended to by race officials. Non-credentialed individuals (read parents) may not ski, run or walk on the course. There will be designated spectator areas.
Skiers may warm up for their race across the street. In order to avoid conflicts with other racers, only racers are allowed to ski on the course.
Steps for a successful day:
STEP ONE: Pick up your skier's bib in the Ryan room in the Trailhead.
STEP TWO: Escort your skier to the Trailhead Stadium (start and finish area). Put bib on and walk them to the tent entrance at the start area, where they will receive a timing chip that a volunteer will attach to their leg. You may want to take their warm-ups with you. At that point, your skier will proceed without parental help. You can help your skier transition away from you: tell them that this is what the "big racers" do and how cool it is that they are in a race with Olympians.
STEP THREE: We will start each skier. There will be volunteers to guide and assist.
STEP FOUR: Encourage your skier from the spectator areas during the race. You may want to tell your skier where you will be on the course before they enter the start pen.
STEP FIVE: After your skier crosses the finish line, they will receive a participant ribbon, have their chip and bib removed, and be assisted with taking their skis off by a volunteer.
They will then exit the finish area where you can give them their warm-ups and congratulate them on a great race!
STEP SIX: Don't wander too far, because the awards ceremony will take place immediately after each category is finished and you don't want your skier to miss their opportunity to stand on the podium should they finish in the top 3 skiers in their age category.
By failing to abide by these rules, you may unknowingly disqualify your racer. Thank you for following these rules so that we can run a safe, efficient race that allows each racer a fair and equal opportunity to do their best.
Register
Registration is available here.
For any questions regarding online registration for the CXC Junior and Youth Cup events please contact CXC at info@cxcskiing.org or 608-294-0433.
For SuperTour and Junior racers who have an FIS license or a U.S. Ski & Snowboard membership (sanctioned competitors), the FIS and/or U.S. Ski & Snowboard codes must be added before the publication of the sanctioned competitors start list. If these codes are not included prior to publication of the start list, the Super Tour and Junior racers will not be included on the sanctioned competitors start list. All competitors must have a valid U.S. Ski & Snowboard membership and "Active" status FIS Code to be eligible for FIS points.
As a condition of registration, the registrant agrees to return the timing transponder and its attachment device to an appropriate race official after the race. If you fail to do so, you agree to pay $95.00 to replace the timing transponder and attachment device.
Registration and transaction fees are nonrefundable, including in the event of cancellation. Registration is not transferable to another person or another event for any reason, including injury. Competing under another person's name will result in disqualification.
A Note About the Data We Collect
Proceeds from the Mayor's Challenge benefit the Loppet Foundation. Learn more about the Foundation's mission, vision, and values.
Competition Rules
Seeding
FIS, U.S. Ski & Snowboard, and CXC license holders will be seeded per their rankings. U20, U18, and U16 athletes are required to have a U.S. Ski & Snowboard membership.
FIS Points
All competitors must have a valid U.S. Ski & Snowboard membership and "Active" status FIS Code to be eligible for FIS points.
Classic Pole Length Rule
Per FIS rules (ICR 343.8.1), race officials will be enforcing the 83% classic pole length rule. Please ensure that you arrive at the start corral with sufficient time prior to the start time. For your reference, the athlete's height will be measured with the race boots on and to the top of the uncovered head.
Technique Control Zones
The Organizing Committee is informing all competitors that, per FIS ICR 310.2.1, "the jury may ban or enforce the use of specific techniques on marked sections of the course". The Jury has decided to use zones where only Diagonal Technique (including Herringbone with NO glide phase) with diagonal movement of both arms and legs are allowed. In Diagonal Technique only one pole is in the ground at any time. ALL other techniques are not allowed. Course controllers will be present to enforce the technique rule.
Youth Rules
Youth events are restricted to non-fluorinated glide waxes.
Seeding will be according to the Skiwerx Series points list, as follows:
Schedule
Due to field size and weather, schedule is subject to change.
The official entry list will be available Thursday evening the week of the event. Athletes are responsible for ensuring they have been registered for the proper event and that all their information is accurate. Start lists will be posted on Superior Timing superiortiming.com after the coaches meeting.
Bib Pickup
Bib pick up will be available at The Trailhead in the morning prior to each race.
Maps
Course Maps
2020 maps will be coming soon. For reference 2019 maps are below.
The start and finish area is in the stadium at the Trailhead.
Stadium Maps
Venue Maps
Technical Course Maps
Parking
During the Mayor's XC Ski Challenge, the Theodore Wirth Trailhead Lots are reserved for parking pass holders and handicapped individuals only. Athletes may be dropped off at the Trailhead but general parking is not allowed.
Spectators, participants, and athletes may park in:
Parking is not allowed on Theodore Wirth Parkway.
Wax Facilities & Testing Areas
Waxing Facilities
For the Mayors XC Ski Challenge, a 2,800 square foot heated area with access to power will be provided. We will have (24) waxing spaces in the Cart Barn (maintenance road between Wirth Chalet and the Trailhead).
Twenty-two (22) of these spaces will be available to teams for entire event by reservation and (2) spaces will be on a first come first serve basis. Collegiate and Junior teams can request a waxing space for the 2020 Mayor's XC Ski Challenge at the following link: https://www.tempotickets.com/event/RlQnEf.
We ask all users to be considerate of others while using the facility. Please provide your own equipment, including a tarp or other floor covering material and clean the area prior to leaving.
Building will be open during the waxing hours listed below and will be locked overnight.
Wax area hours:
Saturday : 8:00am – 10:00pm
Sunday: 6:00am – 10:00pm
Monday: 6:00am – 8:00pm
Note: the above hours might change depending on the actual race hours. Waxing is not permitted inside or around the Trailhead building.
Wax Testing Area and Warm-Up
Wax testing area is limited to the Twin Lakes Trail and the Green Meadow Loop.
Wax testing will be allowed in the wax testing area for athletes and coaches during and between races.
Warm-up is available on the Twin Lakes Trail and the Green Meadow Loop and on the trails across the street.
Results
2019 Results
Photos
---
2017 Results
---
2016 Results
---
2015 Results
---
2012 Results
Trail Conditions
Trail Reports
Read the most recent City of Lakes Loppet trail reports posted by skiers.
Trail reports are available on Skinnyski.com for:
Volunteer
Volunteers are needed in a number of areas. Signup below or contact volunteer@loppet.org to get involved.