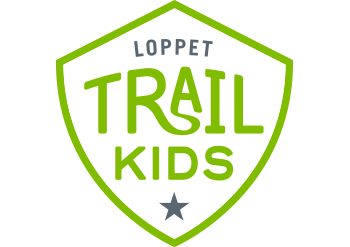 Loppet TRAIL KIDS
Fall Mountain Bike Program
Sunday Afternoons

Fall is a perfect time to enjoy the single track trails at Wirth Park! Coaches will work on bike skills, bike games and ride different single track trails at Wirth Park! The group will split into different bike ability/age groups with coaches for instruction and riding the trails. The fall Sunday session is open to youth ages 7-13. Youth who are 13 and older can continue on into our Loppet Cycle Works Juniors program.
Fall Girls and Boys Mountain Bike Program Details:
Dates: September 13 – October 18
Day/Time: Sunday afternoons 4:00 – 5:30 p.m.
Cost: $110 or $140 after August 20
Locations: Sessions will meet at the Wirth Trailhead
Registration live August 3!
Registration based on ability: All TRAIL KIDS who attend the program must be able to ride their bikes safely on paved paths. Youth who have not been in our programs will be evaluated at the skills assessment the week prior to the program launch on Wednesday, September 2nd at the Trailhead to make sure they are in correct ability group. Youth who attended the spring or summer programs this past summer do NOT have to attend the skills evaluation since we already know their skill level based on prior coach evaluations. When registering your child make sure to indicate their ability level as described below:
Beginner: New to mountain biking but can ride their bike safely on paved trails. We recommend all youth who have not gone through our program to start at this level to learn the fundamental skills of mountain biking. Youth who are more advanced riders but are new to TRAIL KIDS can be evaluated at our preseason meeting to move up into higher ability levels.
Intermediate: Participant has been through at least one season of TRAIL KIDS mountain bike program and has passed the beginner level TRAIL KIDS curriculum skills. Youth is able to ride up hills on single track and safely descend down hills off of seat in the ready position with pedals level.
Intermediate/Advanced: Participant has been through at least 2-3 seasons of TRAIL KIDS mountain bike program and has also progressed in speed on cornering, climbing and descending on a variety of intermediate single track trails. Riders in this group have intermediate bike skills along with fitness to ride at a good pace.
Advanced/Race Focused: Participant has been through at least 3 or more seasons of TRAIL KIDS mountain bike program and is able to safely ride all advanced trails at a fast pace along with riding over rock gardens and obstacles using correct bike/body positions. Youth in this age category desire to race and improve their fitness and technical riding skills.
If your child would like to test drive one of the Trail Kids mountain bike sessions please fill out the below waiver form along with the name of your child, age and emergency contact cell phone and email trailkids@loppet.org. If program fills before you have test drive then they may not be able to register for session.
Registration Closed