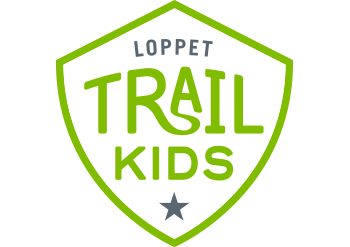 Loppet TRAIL KIDS
Free Test Drive Nordic Ski Clinics


The Loppet TRAIL KIDS Winter Nordic Ski Program is committed to getting more youth into the sport of Nordic Skiing. Youth ages 7- 13 years old are welcome to attend one of the free upcoming test drive sessions at the Trailhead. The ski clinic will focus on teaching the fundamental skills of classic ski technique.
TRAIL KIDS test drive sessions will include classic technique drills, relays and games on skis with the main focus on developing skills, having fun and falling in love with a lifetime sport! TRAIL KIDS six and twelve week programs include both classic and skate ski technique so if youth decide to join the six week program starting in February youth would need to purchase both skate and classic ski equipment. For more information on equipment and our program see the below link:
Winter Equipment & Program Guide
These test drive clinics are also open to all registered six week TRAIL KIDS Nordic Ski Program participants and will provide a jump start for them when they begin their session in February. We highly suggest they attend one of these sessions.
Test Drive Nordic Ski Session Dates:
Test Drive Sign Up Form: In order to participate in the test drive sessions parents must sign up their kids with the below sign up form link: Registration is now full
Location/Time: Wirth Trailhead. Coaches will meet skiers inside the Trailhead by the fireplace near front entrance starting at 5:45. Following the session parents can pick up kids at 7:30 and there will be a short informational meeting about the six week February TRAIL KIDS program.
Cost: Test drive clinics are free but you must sign up ahead of time and fill out a waiver form. Only cost would be rental ski equipment at BNS Ski Shop. We suggest coming early at 5:15 – 5:30 to get ski rental equipment.
Waiver Form: All participants who attend test drive session will need to have a signed waiver form handed in before starting the session. You can email the below form to trailkids@loppet.org or hand in the day of event: TRAIL KIDS Waiver Form
Ski Equipment: If you do not have classic ski equipment you can rent at The Trailhead.
Clothing: Youth must come dressed for session with the following items:
Warm mittens
Long underwear top and bottom
Wind pants and jacket
Hat
Following the test drive sessions participants can choose to continue with the program by signing up for the six week session. For more information on the winter TRAIL KIDS Nordic Ski Program see below links or email trailkids@loppet.org for more information.
Monday/Wednesday 6 Week Nordic Session (Wirth Only) Must be signed up by Jan. 26
Time/Day: Monday/Wednesday 6:00–7:30 pm (arrive by 5:45 inside The Trailhead)
Dates: February 3 – March 11
Location Meeting Spot: Wirth Trailhead Minneapolis
Registration Fee: $240 or $270 after January 1, 2020
Tuesday/Thursday 6 Week Nordic Session (Hyland & Wirth)
Time/Day: Tuesdays/Thursdays, 6:00–7:30 pm
Dates: February 4 – March 12 (No session February 20: Junior Birkie).
Location Meeting Spot: Wirth Trailhead Minneapolis or Hyland Lake Park, Bloomington
Registration Fee: $240 or $270 after January 1, 2020
Register Here: