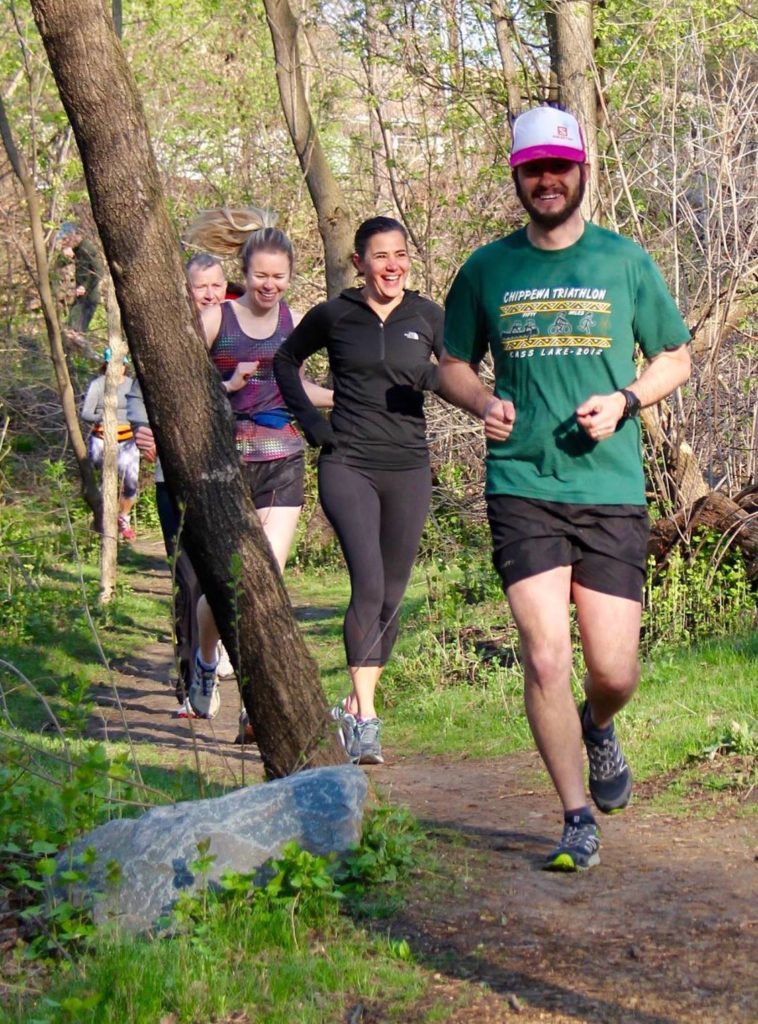 For runners of all abilities, focused on 5km – 25km road and trail racing. This program is for individuals who want to improve race times and running mechanics, plus learn strategies to stay injury free. Training will include distance and interval sessions, in addition to form drills/running mechanics, strength/activation, and flexibility training. Whether your goal is to run a personal best in a 10km, or just be able to run 10 miles in a training run, you will learn plenty from 1500m World Champion and 4-time Olympian Abdi Bile who coaches the group. Veteran Loppet Run Club coach Kevin Johnson will join Abdi Bile for most training sessions.
This group will build on the traditions of the past Loppet Run Club. We encourage all our athletes to join in Loppet Events like the Sitka Salmon Shares CityTrail Loppet and Surly Brewing Co. Trail Loppet.
Fall Session 2022
Fall Session- Runs Sept 9- Oct 29, 2 days a week, cost $320
5:30pm – 7:00pm Mondays
8:00am – 9:30am Saturdays
Most meetings at Bryn Mawr Meadows Park, but we will use other locations to vary the workouts.
You can join this group anytime, and we will pro-rate the registration fee
Email Abdi Bile with questions: bile@loppet.org
LR365 Adult Run Club (English Language)
Refund Policy
The Loppet will issue a full refund of the program fee minus a $40.00 processing fee up until 4 weeks before the program starts. There are no refunds for any cancellations within 4 weeks of the start of a program. During the program, if you have a medical issue that makes it impossible to participate, we will issue a prorated refund minus $40.00 processing fee. If the Loppet cancels a program, a full refund will be issued.
A Note About the Data We Collect
Proceeds from the Loppet Run 365 Programs benefit the Loppet Foundation. Learn more about the Foundation's mission, vision, and values.