The Venue
History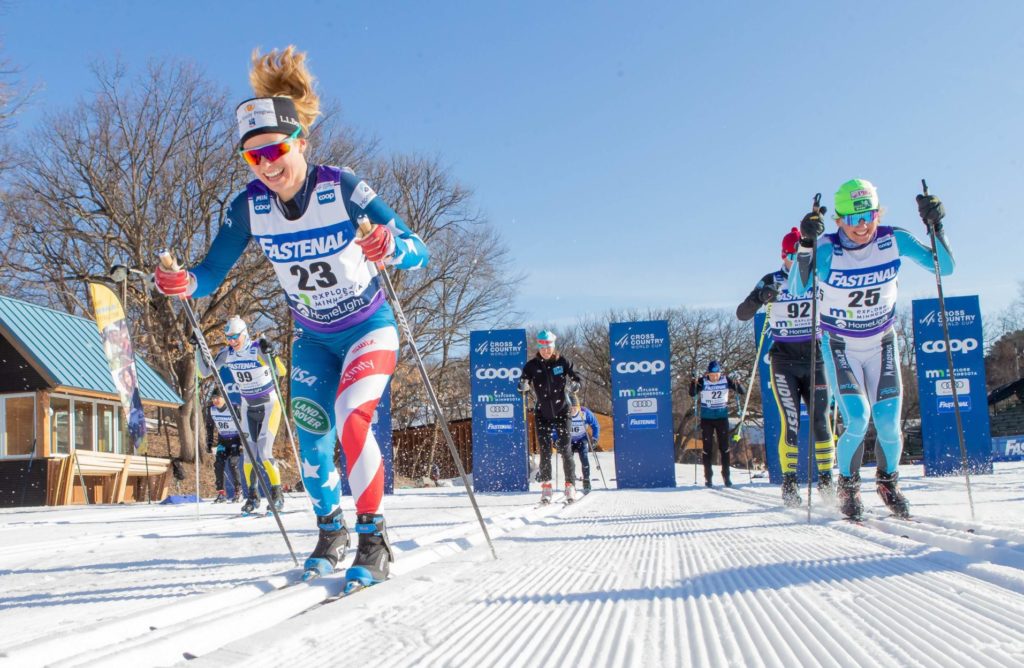 Theodore Wirth Park is home to significant ski history bound to inspire both the competing juniors and their supporters.
The last time Junior Nationals was held at Theodore Wirth Park was in 2011, back when Olympic gold medalist Jessie Diggins (who had yet to become a worldwide phenomenon) had swept every race. Years later, Diggins pushed for the venue to be chosen to host the United States' first World Cup in two decades.
Theodore Wirth Park was also where Gus Schumacher won his last U.S. SuperTour race before earning the nation's first individual Junior World Championship gold medal a couple weeks later.
This March, we once again look forward to hosting the nation's best and seeing what history will be made this year!
The Trails
Theodore Wirth Park boats natural beauty, difficult terrain, pristine grooming, superb infrastructure, all within close proximity to a large metropolitan area. The 740+ acre park has over 24km of groomed classic and skate ski trails, including a 6.5km snowmaking loop (the largest in the Midwest). At its widest, the course is 32 ft across, providing ample passing room for elite-level racers.
The Trailhead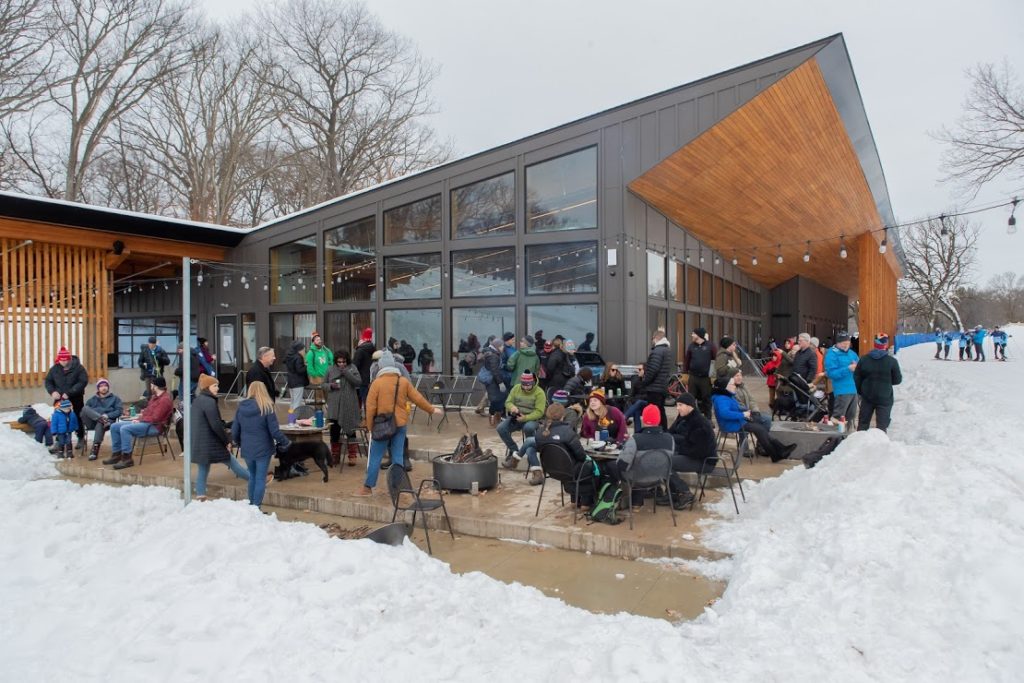 The newly constructed Trailhead building is surrounded by the outdoors and energized by the people. From within the 3500 sq ft Great Hall, those opting for a less exposed viewing area can watch as racers come flying down the ski trails right outside the floor-to-ceiling glass windows. Spectators looking for a party are encouraged to celebrate the beautiful Minnesota winter weather by lounging on the outdoor terrace seating and warming up by the multiple gas fire pits.
The Trailhead is the jumping off point for cross-country skiing in the Twin Cities. Many athletes enjoy utilizing the indoor/outdoor fitness studio before recovering in the outdoor sauna and retiring to the locker rooms with showers, bathroom, lockers, and towel service. The building also features Mill Valley Market, one of the Twin Cities' best places to grab a drink or bite to eat, and Boulder Nordic Sport, the nationally recognized ski shop and equipment rental provider.
Team Lodging
All athletes and team support staff will stay at the Minneapolis Marriott City Center, creating an Athlete Village type experience where athletes from across the nation can connect with one another.
Weekly events (opening ceremony, team captain meetings, etc.) will take place at the hotel.
Parent/Spectator Lodging
Parent and spectator lodging information will be coming soon.
Transportation
Throughout the week, the Loppet Foundation will provide transportation for the athletes to and from the airport, hotel, and race venue.