Part of the City of Lakes Loppet Winter Festival
Due to COVID-19 restrictions, this event has been cancelled. We look forward to seeing you all in 2022!
Friday, February 4, 6:00-9:00 pm
The Trailhead, 1221 Theodore Wirth Parkway
Short races at max speed; the Skate Ski Sprints are perfect for both recreational skiers who would like to push themselves, as well as the top dogs vying for a place on the podium. This is the same type of sprint racing that skiers have come to know and love from the World Cup circuit.
Racers compete individually during the Friday night Skate Sprints. The Skate Sprints have no qualification round; competitors go immediately into seeded heats of four to six racers. The top skiers from each heat advance to the next heat, culminating in the finals. All racers will be guaranteed a minimum of two heats, as those who don't make the cut in the first round compete in the consolation bracket.
The Friday night Skate Sprints – along with both the Skate and Classic Ski Loppets – are part of the grueling Minne Tour, in which the best of the best compete all weekend long for their share of the $6000 purse.
Registration
Registration will close the Wednesday before the race. No new registrations will be allowed after that due to the amount of time it takes to develop competition brackets and schedules.
Registration Closed
| | Status | Starting Opening Day | Starting 1/13/21 | Starting 1/26/21 | Starting 2/2/21 | Registration Deadline |
| --- | --- | --- | --- | --- | --- | --- |
| Minne-Tour (Skate Ski Sprints + Classic Ski Loppet + Skate Ski Loppet) | Closed | $185 | $205 | N/A | N/A | 2/3/21 11:59pm |
| Skate Ski Sprints | Closed | $20 | $22.50 | N/A | N/A | 2/3/21 11:59pm |
| Skate Ski Sprints - Youth (16 and under) | Closed | $12 | $14 | N/A | N/A | 2/3/21 11:59pm |
Proceeds from the Skate Ski Sprints benefit the Loppet Foundation. Learn more about the Foundation's mission, vision, and values.
Registration and transaction fees are non-refundable, including in the event of delay, rescheduling, or cancellation of an event or program. An event or program registration is not transferable to another person or another event for any reason, including injury. Participating under another person's name will result in disqualification.
Race Day Information
Sprint Distances
U16/U18/OPEN Ski (ages 14+): 1K
U12/14 Ski (ages 10-13): 750m
U8/U10 Ski (ages 9 & under): 400m
The Youth Skate Sprints are part of the Skiwerx Series. Racers with a MyXC Skiwerx Membership will receive priority seeding in the start order. All Skiwerx Series events are restricted to non-fluorinated glide waxes.
Sprint Schedule
6:00 pm: Youth (U8-U14) Sprints
6:40 pm: Juniors (U16-U20) Sprints
7:00 pm: Men/Women Open Sprints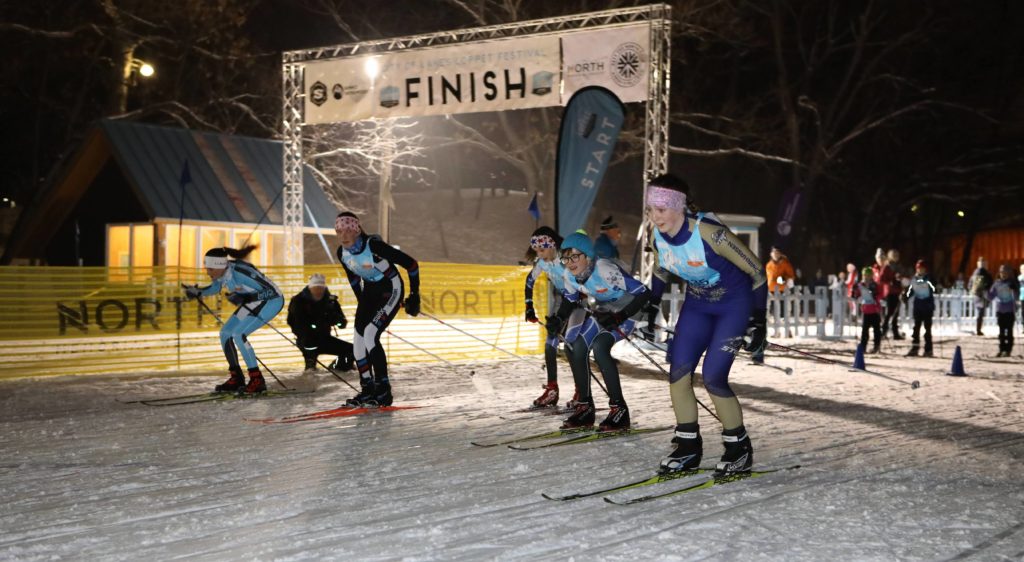 Information on race maps and logistics, parking and transportation, registration and packet pick-up, awards, and results can be found here.
Stay tuned to our Trail Conditions page to be the first to learn if conditions-based event adjustments must be made.