Chuck & Don's Skijor Sprints

Part of the City of Lakes Loppet Winter Festival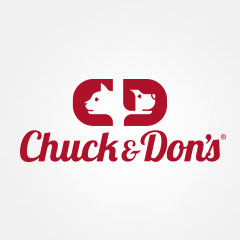 Friday, January 31: 7:30 – 9:30 pm (to begin immediately following the Skate Sprints)
The Trailhead, 1221 Theodore Wirth Pkwy
The Skijoring Sprints are exciting, fast-paced, head-to-head contest with heats of 3-4 one dog skijor teams (consisting of a skier and one dog in harness). For novice competitors and seasoned racers the skijor sprints are fun and welcoming; and there is not much better for spectating.
Brackets are determined by event leads after the close of online registration. The Skijoring Sprints begin immediately after the Skate Individual Sprints finish between 7:30 and 8:00 pm.
Come cheer on your favorite dogs (oh, and their people too)!
Competition Details
Competition details are posted here prior to the event. For general questions about getting into skijoring contact Kevin at kevinmmurphy@comcast.net.
Stay tuned to our Trail Conditions page to be the first to learn about conditions-based course adjustments.
No new registrations will be allowed after close of online registration due to the amount of time it takes to develop competition brackets and schedules.
---
Entry Fees & Registration
Register Now!
| | Status | Through Sep 23 | Through Dec 2 | Through Jan 6 | Through Jan 27 | Through Jan 29 | Final | Register on Event Day? |
| --- | --- | --- | --- | --- | --- | --- | --- | --- |
| Chuck & Don's Skijor Sprints | Open | $15 | $19.50 | $22.50 | $25.50 | $30 | No day-of registration | No |
Proceeds from the Chuck & Don's Skijor Sprints benefit the Loppet Foundation. Learn more about the Foundation's mission, vision, and values.
Registration and transaction fees are nonrefundable, including in the event of cancellation. Registration is not transferable to another person or another event for any reason, including injury. Competing under another person's name will result in disqualification.
A Note About the Data We Collect