Part of the City of Lakes Loppet Winter Festival
Skate Ski Puoli Loppet
Sunday, February 7: 10:00 am
Bde Maka Ska North Beach, 2707 Lake Street West
This 20K point-to-point ski race is a truly unique cross-country skiing experience. The Skate Ski Puoli Loppet starts at North Beach on Bde Maka Ska, takes racers through the Minneapolis Chain of Lakes, over the parkways, and through the woods to a grand finish in front of cheering crowds at the Trailhead in Theodore Wirth Park. This race follows the course of the other big events, but skips most of the hardest hills.
Skiers of all ages and abilities will be challenged and thrilled by this beautiful urban course. Go for your best time, or simply enjoy this unique ski experience that features an incredible mix of urban skiing and wooded natural trails.
The top three finishers in each age class are recognized with commemorative Loppet medals.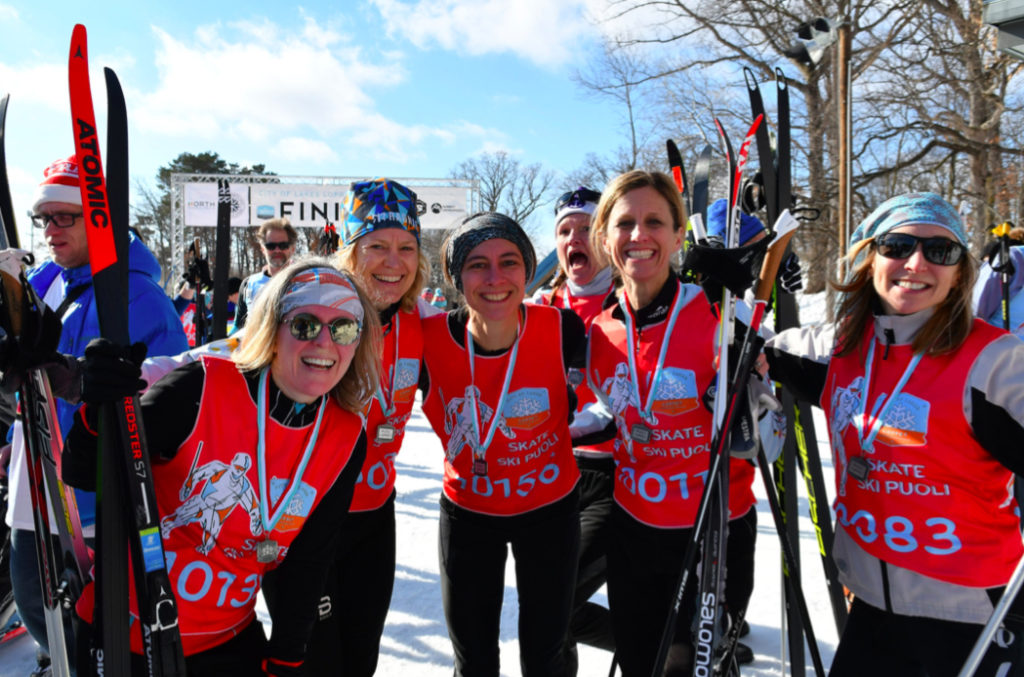 Registration
Register Now!
| | Status | Through 9/21/20 | Through 11/30/20 | Through 1/4/21 | Through 2/1/21 | Through 2/5/21 | Final Price | Registration Deadline |
| --- | --- | --- | --- | --- | --- | --- | --- | --- |
| Skate Ski Puoli Loppet | Open | $100 | $110 | $120 | $130 | $140 | $150 | 2/7/21 8:00am |
Proceeds from the Skate Ski Puoli Loppet benefit the Loppet Foundation. Learn more about the Foundation's mission, vision, and values.
Registration and transaction fees are non-refundable, including in the event of delay, rescheduling, or cancellation of an event or program. An event or program registration is not transferable to another person or another event for any reason, including injury. Participating under another person's name will result in disqualification.
Race Day Information
Information on point-to-point race maps and logistics, parking and transportation, registration and packet pick-up, awards, and results can be found here.
Stay tuned to our Trail Conditions page to be the first to learn if conditions-based event adjustments must be made.