Part of the City of Lakes Loppet Winter Festival
Sunday, February 6: 10:00am
3000 East, W Bde Maka Ska Pkwy, Minneapolis, MN 55408
This 20K point-to-point ski event is a truly unique cross-country skiing experience. The Ray of Light Skate Ski Puoli Loppet takes skiers over the parkways and through the woods to a grand finish in front of The Trailhead in Theodore Wirth Park. This event follows the course of the other big events, but skips most of the hardest hills.
Skiers of all ages and abilities will be challenged and thrilled by this beautiful urban course. Go for your best time, or simply enjoy this unique ski experience that features an incredible mix of urban skiing and wooded natural trails.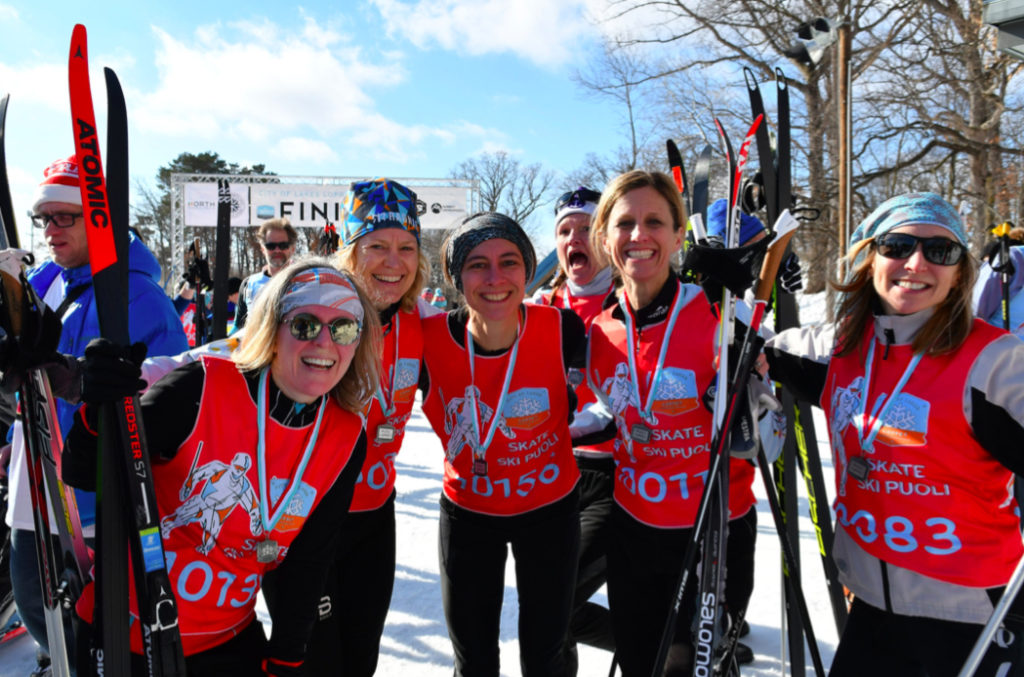 Registration
Register Now!
| | Status | Starting Opening Day | Starting 12/7/21 | Starting 1/11/22 | Starting 2/1/22 | Starting 2/3/22 | Registration Deadline |
| --- | --- | --- | --- | --- | --- | --- | --- |
| Ray of Light Skate Ski Puoli Loppet | Open | $80 | $95 | $110 | $130 | $150 | N/A |
| Ray of Light Skate Ski Puoli Loppet (Open Course) | Open | $60 | $72 | $84 | $96 | $96 | N/A |
Proceeds from the Skate Ski Puoli Loppet benefit the Loppet Foundation. Learn more about the Foundation's mission, vision, and values.
Registration and transaction fees are non-refundable, including in the event of delay, rescheduling, or cancellation of an event or program. An event or program registration is not transferable to another person or another event for any reason, including injury. Participating under another person's name will result in disqualification.
Awards
Commemorative medals for all finishers.
Gear West Swix BackPacks for the top three male and female category finishers.
The Flower Ceremony for the first three male and female finishers will happen at the finish line podium immediately after the race. Top finishers should report to the podium within 5 minutes of finishing.
Award medal inserts for first through 3rd place male & female 10-year age categories 19 & under, 20-29, 30-39 . . . 80+. (These may be picked up at the Awards Booth as soon as results are posted.)