The Ringer Roll is open to rollerski racers age 10 and up. Adults, juniors, seniors from all clubs are welcome to compete in this 10km rollerski race around the Baker Park bike path. The terrain is rolling – its good terrain for beginner skiers, with enough vertical to still make it interesting.
Typically most of the competitors are juniors (age 14-18) in the various Twin Cities XC ski training groups, but collegiate, senior, and master athletes are encouraged to compete. We have separate categories for classic and skate, as well as age group categories. Helmets are REQUIRED.
In Memory of Chris Ringsven: 1973 – 2000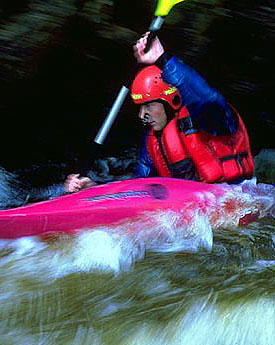 Christopher Michael Ringsven was born on January 29, 1973, in Sydney, Australia, to the parents of Arthur and Renata. He moved with his family to Minnesota in 1974, where he graduated from the Hopkins school district in 1991. He then graduated from Williams College in Williamstown, MA with a B.A. in music. Christopher returned to Minnesota and received his teaching certificate in music from the University of Minnesota.
Christopher quickly found that he had two loves above all the rest — one was sports and the other was music.
His love in music began with the piano, and under the guidance of his mother, he discovered that composition and the mechanics of playing came very easy for him, leading to local and national awards. The piano continued to be his first love, but he also found himself enthused about voice and choir, helping to point the way to receiving his B.A. in music, and subsequently his teaching certificate. He then spent ½ year in Cambridge, MN, teaching band and choir, before accepting a similar music position with the Cle Elum-Roslyn school district of Washington state.
His other love was sports, where he found that he enjoyed the endurance sports of cross-country running, cross-country skiing, and track. Throughout his high school years, he achieved a high level of success, leading to his being named Hopkins Male Athlete of the year in 1991. He continued his cross-country skiing at Williams College where he was captain of his ski team his senior year. For two years while getting his teaching certificate, he was the Hopkins cross-country ski coach.
Along the way, Christopher discovered he was fascinated by whitewater kayaking, but had little time to get involved. That changed after college when for the next six years, he found himself going with his fellow kayakers to tackle the north shore rivers. His dream became the mountains and rivers of Washington state, and he was able to fulfill that dream when he accepted the music teaching position at Cle Elum-Roslyn in Washington. He started this position in September of 2000 and repeatedly remarked how well the people of his school district and fellow kayakers had accepted him. His life was unfortunately taken too soon chasing his dream in the sport he loved.
Register
We highly encourage you to register online! Arrive by 7:00am to allow time to get your bib, warm up, and find out when exactly your start is. The race is interval start, with two starters every 30 seconds. You can warm up on course, but note that the full loop is 10km long. It's unlikely you will have time to ski the entire course during warm up.
Registration Coming Soon
Race Schedule
7:00am – Bib pick-up and day-of registration opens
8:00am – 10 km Ringer Roll Race interval start

Two people starting every 30 seconds

8:30am (approximately) – Rollerski Tour starts immediately after the last racer starts.
9:30am – Double Pole Sprints – head-to-head 100m sprints (held by registration area)
Location & Directions
Baker Park Reserve is located in Medina off of Baker Park Road (View Map). Meet at the Lake Independence beach parking lot. The race and tour will start on the 10k loop pavement just under the tunnel from the main entrance. Note that from Minneapolis its approximately a 40 minute drive.
Race Categories & Awards
Narrow Wheel Skate Rollerskis
Prizes will be awarded to the top 3 in the following categories:
Senior/Master (20+) Men and Women – 10K
Junior Skiers (U16, U18, U20) boys and girls – 10K
Wide Wheel Skate Rollerskis / Combi Rollerskis
Prizes will be awarded to the top 3 in the following categories:
Junior Skiers (U16, U18, U20) boys and girls – 10K
Racing Skate Rollerskis
Prizes will be awarded to the top 3 overall male and female
Classic Rollerskis
Prizes will be awarded to the top 3 in the following categories:
Senior/Master (20+) Men and Women – 10K
Junior Skiers (U16, U18, U20) boys and girls – 10K