Official Statement as of March 12, 2020, at 2:30am (CST):
Due to ongoing and evolving concerns surrounding the novel coronavirus (COVID-19), the International Ski Federation, U.S. Ski & Snowboard and the local organizing committee, working in concert with local health officials, have made the difficult decision to cancel the Fastenal Parallel 45 Festival, the Coop FIS Cross Country World Cup race, and all associated events scheduled for March 14-17, 2020 in Minneapolis.
We are devastated to announce this cancelation. In keeping with updated information from the Minnesota Department of Health and after consulting with medical advisors, we are prioritizing the health and safety of our community, fans, athletes, staff and volunteers involved in these events.
We know this is not easy news for anyone – from volunteers and sponsors who have dedicated their time, talent and resources; to the athletes who have spent years training; to our staff who have poured heart and soul into preparations; to the thousands of folks who were excited about participating and spectating. Thank you for your understanding and support as we prioritize our collective well-being.
John Munger
Executive Director
The Loppet Foundation
Block Party & Expo
Festival-goers can fill up on food trucks and beverages while finding entertainment and inspiration from sponsor activation areas, gear trucks, and merchandise booths in the Parallel 45 Village.
Access to the Block Party + Expo is free, open to the public, and unticketed.
10:00am – 8:00pm, Saturday, March 14
10:00am – 6:30pm, Sunday, March 15
4:00pm – 7:00pm, Monday, March 16 (limited)
Noon – 10:00pm, Tuesday, March 17
Music Festival
The best of Minnesota's music scene will be performing in the heart of the Parallel 45 Village. Constant entertainment will be provided by local bands to keep the festival energy going through the days and well into each night. Expect family-friendly tunes earlier in the day and more adult-centric bands (though still great for the whole family) later in the evening.
All Fastenal Parallel 45 Stage concerts are free, open to the public, and unticketed.
Saturday, March 14
Brother Ali : 7 pm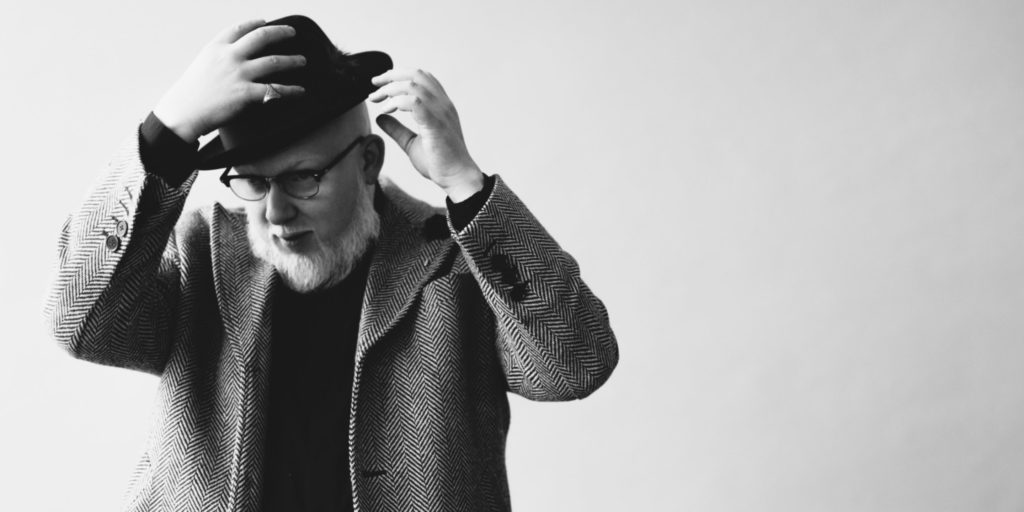 Over the past 17 years, Brother Ali has earned wide critical acclaim for his deeply personal, socially conscious, and inspiring brand of hip-hop. Under Rhymesayers Entertainment, he's unleashed a series of lauded projects, establishing himself as one of the most respected independent voices in music. The latest chapter in that celebrated journey is All the Beauty in This Whole Life, a 15-track collection produced entirely by Atmosphere's Anthony "Ant" Davis.
Chastity Brown : 5 pm
Melding folk, roots and soul music with topical lyrics, Chastity Brown's music seems especially timely. Based in Minnesota, but with roots in Tennessee, Chastity has toured the US and abroad and been featured on NPR's "Favorite Sessions," CMT, American Songwriter, the London Times, Paste Magazine and others. Brown recently made her Bonnaroo Music Festival debut, has toured extensively with Ani DiFranco and Andrea Gibson and her most recent release, SILHOUETTE OF SIRENS, was chosen as an NPR "First Listen."
Little Fevers : 3:30 pm
Little Fevers is an indie-pop group from Minneapolis fronted by songwriter Lucy Michelle. After seven years of recording and touring as Lucy Michelle and The Velvet Laplelles, the core members created Little Fevers in 2014, trading their acoustic instruments for electric guitars and synthesizers. They released their second LP Strangers in December 2019.
Sunday, March 15
McNasty Brass Band : 5 pm
McNasty Brass Band is a collection of Minneapolis/Saint Paul based horn players and percussionists that fuse the Minneapolis sound with the spirit of New Orleans. The outcome of this fusion is hard-hitting dance music and high-energy live shows. "King Size Life," their first studio album, encapsulates their live energy with exciting compositions, rowdy gang vocals, and rip-roaring solos.
Wailing Loons : 3:30 pm
Wailing Loons create Music for Good, driven by a mission of writing and performing music that reflects and transforms society. They have performed 20 sets of music on the solar powered "How" Stage at Bonnaroo over the past 5 years. Wailing Loons released their debut mini-LP "Fire in the Cold" in 2016. The Loons are currently recording their first full length studio album to be released in the spring of 2020.
Charlie Smith's Rockabilly Review : 2 pm
Charlie Smith has played keyboards with many bands around town for over a decade including Frankie Lee and Caroline Smith. He currently plays with rock and roll outfit Eleganza! With his Rockabilly Review, Charlie steps into the spotlight to play some of his favorite early rock and soul hits straight out of a classic jukebox.
Tuesday, March 17
Bad Bad Hats : 8:30 pm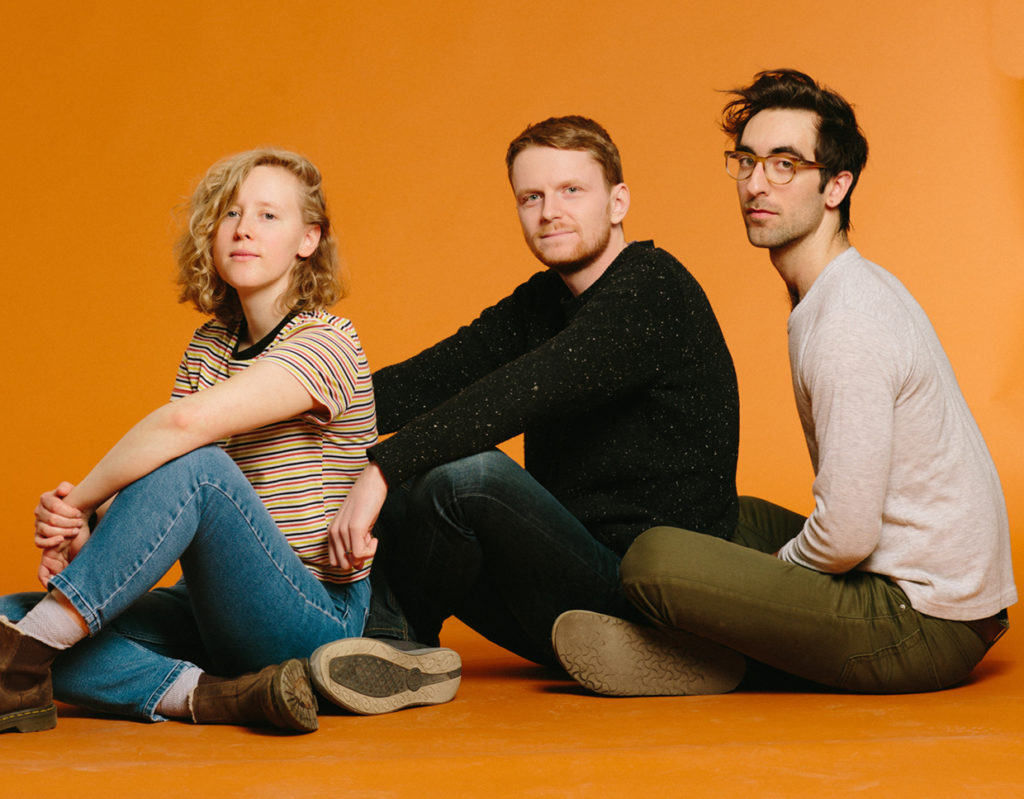 Bad Bad Hats is an indie rock band from Minneapolis, Minnesota. The band consists of Kerry Alexander, Chris Hoge, and Connor Davison. Named for a trouble-making character from the Madeline children's books, Bad Bad Hats is defined by a balance of sweet and sour. Their music honors classic pop songwriting, with nods to nineties rock simplicity and pop-punk frivolity. Through it all, Alexander's unflinchingly sincere lyrics cut to the emotional heart of things.
Heiruspecs : 7 pm
Heiruspecs is a live hip hop band that started in high school and turned into a full-time touring band from 2002-2005. They put out fantastic records and work hard to take care of the Midwest region by playing shows out of town. In contrast to many contemporary hip hop groups that use sampling and turntables, Heiruspecs emphasize a raw, live sound celebrating their roots and the local music scene.
The Okee Dokee Brothers : 3:30 pm
As childhood friends growing up in Denver Colorado, Joe Mailander and Justin Lansing were always exploring the outdoors. Whether it was rafting down their neighborhood creek or discovering hiking trails through the Rocky Mountains, Joe and Justin were born adventurers. Now, as the GRAMMY® Award-winning Okee Dokee Brothers, they have put this passion for the outdoors at the heart of their Americana Folk music. Joe and Justin record and perform family music with a goal to inspire children and their parents to step outside and get creative.
Snowball-in-Hell pres. by the MN Vikings
Spectators will enjoy watching as experienced participants test their limits in the "Snowball in Hell" SkiCross and BikeCross races which feature banked turns, drops, jumps, and plenty of crashes. Fan's of RedBull's Crashed Ice will find high octane, downhill races to be similar in energy and excitement. SkiCross runs from 3:00 – 7:00 pm on Saturday, March 14, and BikeCross runs from 2:30 – 6:30 pm on Sunday, March 15. Spectating is free and open to the public.
US Bank Crew Ski Loppet
Tuesday, March 17: 3:30 – 4:30 pm
The World Cup Infield
During the US Bank Crew Ski Loppet teams of six will race for all the glory on 30 foot wooden skis. The event is produced by Tiger Lion Arts and takes place in the Infield of the FIS World Cup course during the interlude between FIS World Cup qualifiers and finals on March 17.
This year's competitors are:
US Bank, led by Coach Possible
Fastenal, led by Vendy
The Mortenson Construction Crew
Allina's Courage Kenny
The Minnesota Vikings, led by Viktor
The Salomon Ski Team (we promise actual skiing ability has very little to do with success on the crew skis)
Spectating is free and open to the public.
World Cup Course Inspection Viewing
Spectators have the opportunity to get up close and personal with their favorite World Cup athletes as they test out the World Cup course from 4:00pm – 6:00pm on Monday, March 16.
During inspection, those athletes will work with their coaches and wax technicians to inspect the trail and test their skis/wax in preparation for the following day.
Spectating is free and open to the public, including access to the Grandstands and areas that will become the ticketed General Admission area.
Schedule, Transportation & More
Find information on the Fastenal Parallel 45 Winter Festival and Coop FIS Cross Country World Cup schedule, parking and transportation, and more HERE.