Part of the City of Lakes Loppet Winter Festival
Due to COVID-19 restrictions, this event has been cancelled. We look forward to seeing you all in 2022!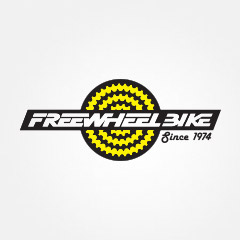 Friday, February 4: 6:00 – 7:30 pm
The Trailhead, 1221 Theodore Wirth Pkwy
An awesome spectacle, our Fat Tire Sprints are a blast of fast fat biking fun! Grab a friend and join us in a fun night of racing at The Trailhead!
Participants will race on a 1 to 1.5k trail. The race is primarily on the skate deck, with some forays onto the single track. The course will be partially lit and there is always ambient light, and as such bike lights and/or headlamps are optional.
Racers compete individually during the Friday night Fate Tire Sprints. The Fat Tire Sprints have no qualification round; competitors go immediately into seeded heats of four to six racers. The top bikers from each heat advance to the next heat, culminating in the finals. All racers will be guaranteed a minimum of two heats, as those who don't make the cut in the first round compete in the consolation bracket.
Registration
Registration Closed
| | Status | Starting Opening Day | Starting 1/13/21 | Starting 1/26/21 | Starting 2/2/21 | Registration Deadline |
| --- | --- | --- | --- | --- | --- | --- |
| Freewheel Fat Tire Sprint Relays | Closed | $20 | $22.50 | N/A | N/A | 2/3/21 11:59pm |
Proceeds from the Fat Tire Sprint Relays benefit the Loppet Foundation. Learn more about the Foundation's mission, vision, and values.
Registration and transaction fees are non-refundable, including in the event of delay, rescheduling, or cancellation of an event or program. An event or program registration is not transferable to another person or another event for any reason, including injury. Participating under another person's name will result in disqualification.
Race Day Information
Information on race maps and logistics, parking and transportation, registration and packet pick-up, awards, and results can be found here.
Stay tuned to our Trail Conditions page to be the first to learn if conditions-based event adjustments must be made.