Part of the City of Lakes Loppet Winter Festival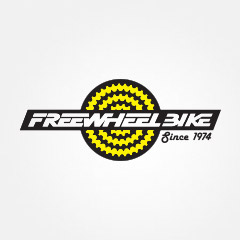 Sunday, February 2: 12:00 pm
Bde Maka Ska North Beach, 2707 Lake Street West
The Fat Tire Loppet provides a chance to ride your fat tire bike on the groomed Loppet Trail. After the skiers have passed through the park, bikers will start near Uptown, then bike the entire trail system – following the "blue" course – to the Loppet Village in Theodore Wirth Park, with two deviations:
Fat Tire bikes are not allowed in the Eloise Butler quadrant of Wirth Park
Addition of some single track in 45 North and Conundrum
Both of these locations will have signs and course marshals directing bikers, but bikers are responsible for following the course.
Stay tuned to our Trail Conditions page to be the first to learn if conditions-based event adjustments must be made.
Can I use any bike?
No. Because the Loppet trail is a ski trail first, and fat tire bikes do less "damage" to the trails, only truly fat tire bikes are allowed. Fat tire bikes are defined as bikes with 3.8" tires or more and less than 10 psi tire pressure.
Register
Register Now!
| | Status | Through Sep 23 | Through Dec 2 | Through Jan 6 | Through Jan 27 | Through Jan 29 | Final In-Person | Register on Event Day? |
| --- | --- | --- | --- | --- | --- | --- | --- | --- |
| Freewheel Fat Tire Loppet | Open | $45 | $58.50 | $67.50 | $76.50 | $90 | $95 | Yes |
Proceeds from the Freewheel Fat Tire Loppet benefit the Loppet Foundation. Learn more about the Foundation's mission, vision, and values.
Registration and transaction fees are nonrefundable, including in the event of cancellation. Registration is not transferable to another person or another event for any reason, including injury. Competing under another person's name will result in disqualification.